Our Story
In February 2020, COVID-19 put the event industry into a tailspin as everyone was told to stay home and all events for the foreseeable future were cancelled. Knowing that somehow the show must go on, the Jaguar Design Studio team put their heads together and took the knowledge gained through years of on-site event, branding and digital experiences to find the holes that needed to be filled in order for events to successfully pivot to a new norm. To fill those holes, SilentGrowl was born.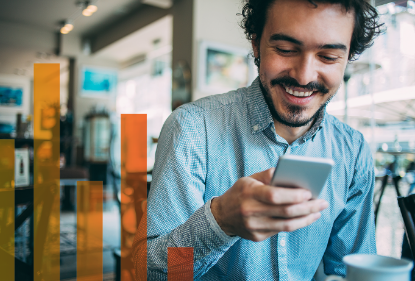 How is SilentGrowl Different?
It's not just another cookie cutter, online event platform!
With SilentGrowl your digital event can be fully customized to create a stylish and easy to navigate experience for your attendees. You can truly make it your own and connect with your audience like never before. Use our built-in tools and/or bring in your own via API integration. Have a great idea that you want to try out? We can make it happen!
Pick and choose from a variety of features:
Front-end Features
- Registration
- Customizable scheduling tool and personalized agenda
- Integrated video streaming (i.e. Brightcove, Watson Media)
- Live text and video chat
- Video player with scheduled custom content
- Customizable attendee profile
Back-end Features
- Admin panel to access all of the event features
- Session management
- Fully integrated meeting scheduler
- Notifications and email
- Analytics and reports
These are just some of the features SilentGrowl has to offer. Request a demo to find out more.
Crunching the Numbers
We know that analytics are an integral component for any digital event.
Our flexible analytics panel provides valuable event-related insights and essential transparency. A wide array of data will be available to you such as page views, dwell time, registration and meeting data, and more. We also provide custom reports to meet your event goals.
Taking it to the next level
Would you like your expo to be fully immersive?
Or how about a virtual party that will blow peoples' minds?
Keeping your audience engaged is key to a successful digital event. We believe that a Virtual Reality (VR) experience can do exactly that. We have the skills and talent to build a virtual environment your attendees can engage and interact in. Put on those VR glasses and you'll soon see that the sky is the limit!
Don't want a full VR experience but looking for something fun and engaging? We can integrate most online games or work with you to build a custom experience.
Our Team
We are a team of dedicated developers, designer and event professionals always ready to make magic happen.
Our creative designers have many years of experience designing for events. They specialize in effective branding and marketing, and always aspire to implement fresh and creative ideas. With skills in all of the Adobe products and attention to detail, they will make your vision come to life.
Our development team has a wealth of knowledge and experience in not only the latest development technology stacks, but specifically in events as well. Their expertise includes but isn't limited to JavaScript, Ruby and Ruby on Rails, React and PostgreSQL, just to name a few.
Together we can accomplish anything!
Learn more about SilentGrowl and see how it all comes together in a live demo of the platform.